Note: You need Teacher or Manager access before you can perform this action.

Below are the steps to create a group within a course:

Step 1. Enter the course you want to create the group within.

Step 2.
Click on the

gear icon located on the upper right part of the screen then choose

from the drop-down list.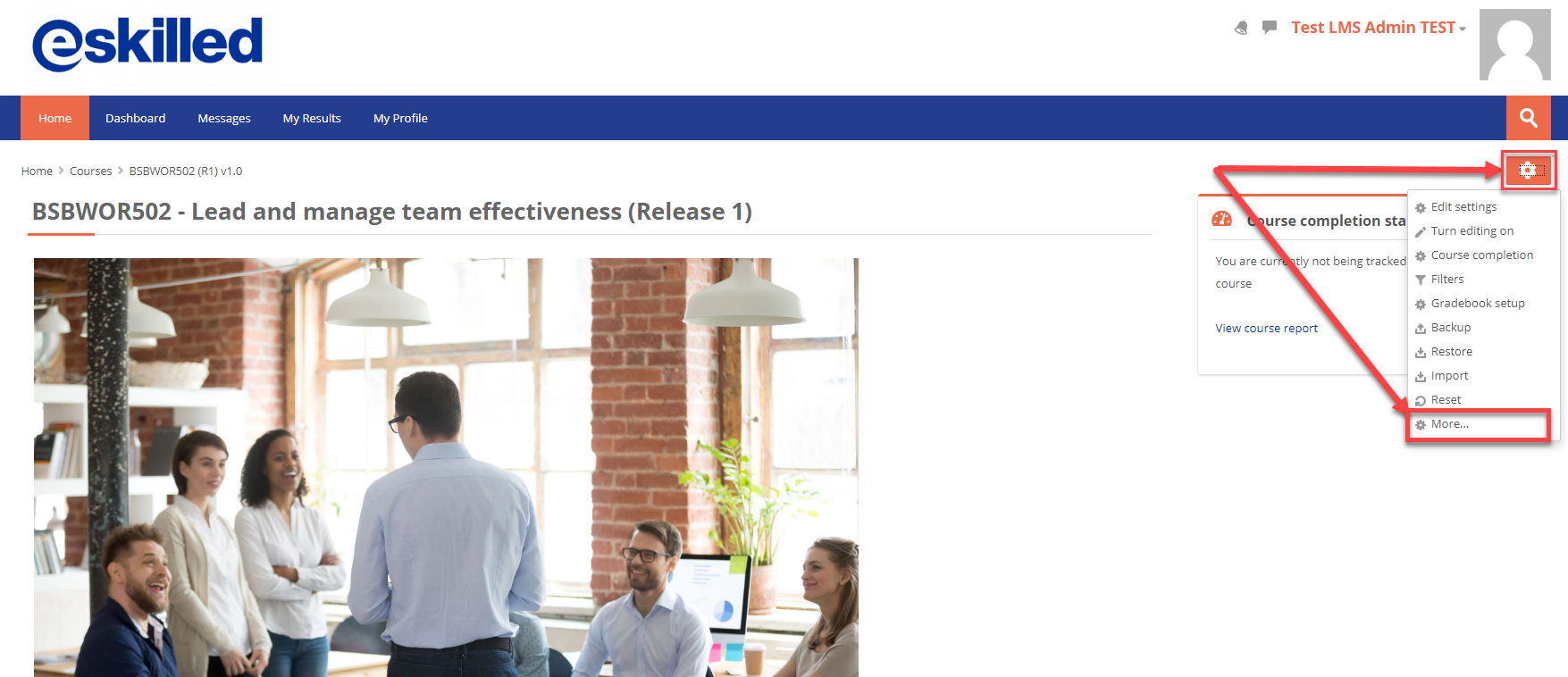 Step 3. Select the Users tab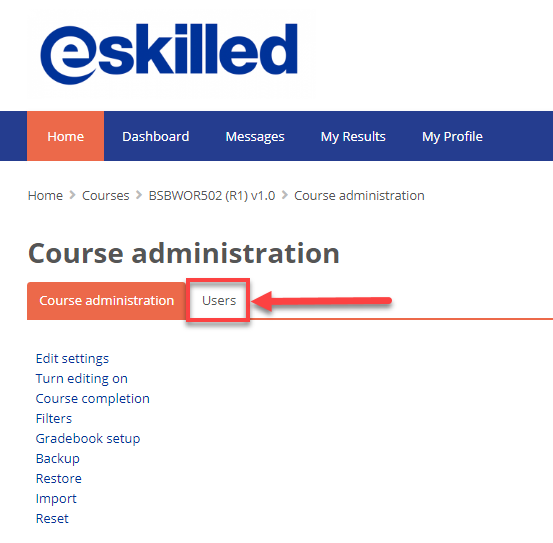 Step 4. Select Groups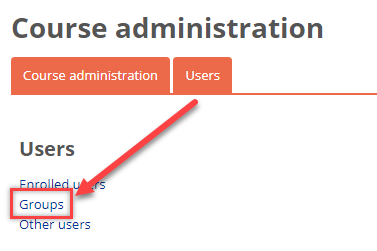 Step 5. Select Create Group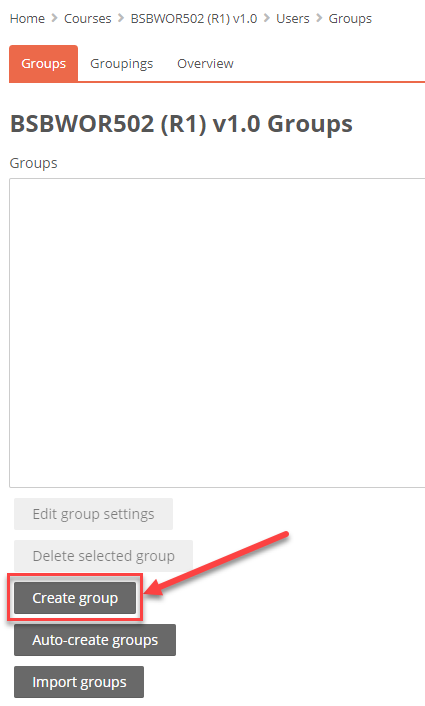 Step 6. Fill out the details and desired settings for the group.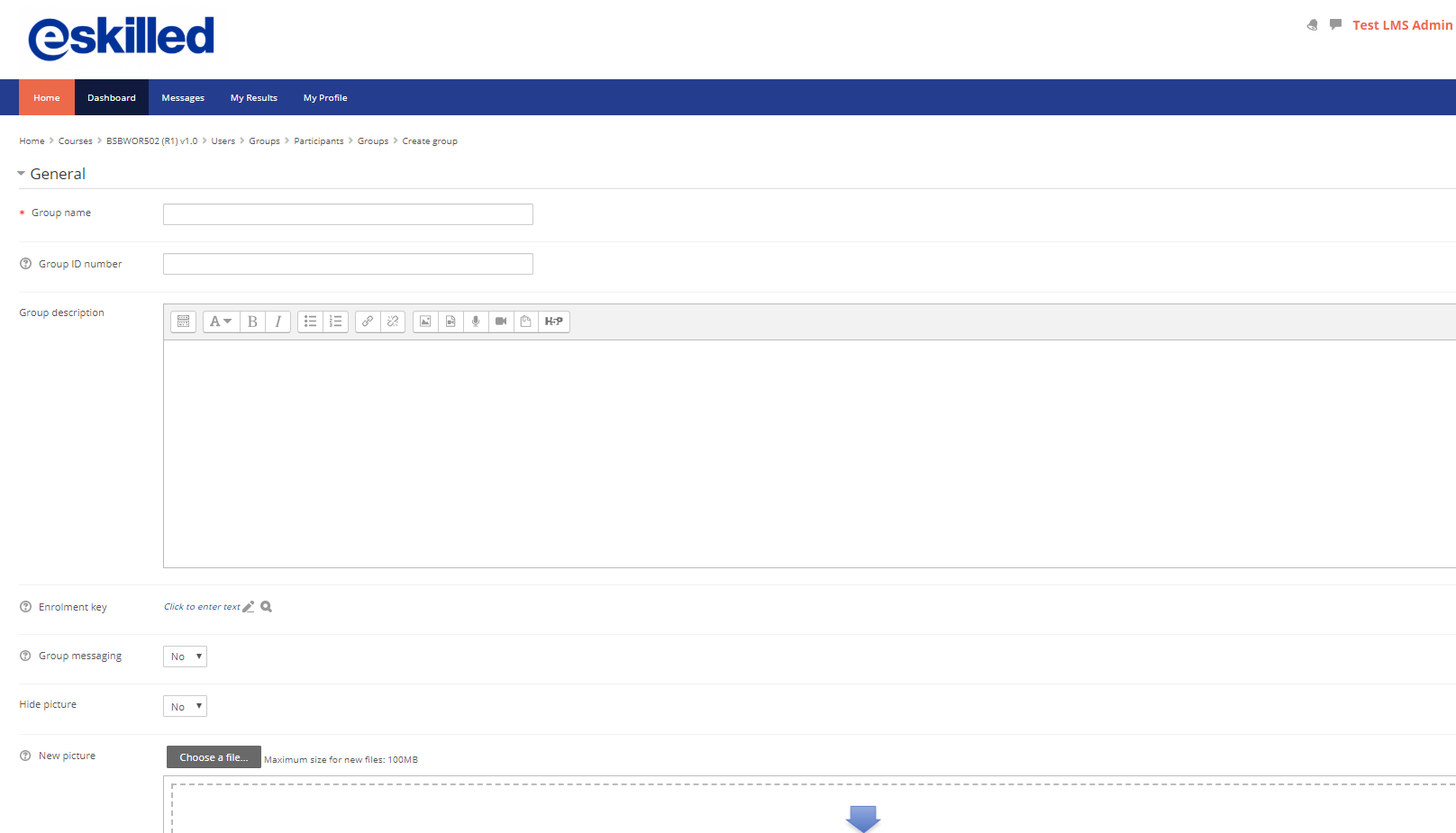 General

Group Name


Enter the name of the group

Group ID Number


The ID number of group is only used when matching the group against external systems and is not displayed anywhere on the site If the group has an official code name it may be entered, otherwise the field can be left blank.

Group Description


Add a description for the group. Otherwise, this field can be left blank.

An enrolment key enables access to the course to be restricted to only those who know the key. If a group enrolment key is specified, then not only will entering that key let the user into the course, but it will also automatically make them a member of this group.




Note: Group enrolment keys must be enabled in the self enrolment settings and an enrolment key for the course must also be specified.

Group Messaging

If enabled, group members can send messages to the others in their group via the messaging drawer.

Hide Picture

Choose to toggle between showing or hiding the group picture.

New Picture

Select an image in JPG or PNG format. The image will be cropped to a square and resize to 100x100 pixels.
The group was successfully created
and is now visible in the Groups field.