You will need to have access to the recorded session.
To download a Recorded Virtual Class via eSkilled LMS, you will have to build an MP4 URL.

Step 1: Go to your course > Virtual Class Activity > and locate the Recorded Session you want to download.

Step 2: Once you have accessed the recorded session, you will have to change the URL.

Locate the meeting ID in the URL e.g.,
319ed5a1815d247acf7e4fc98XXXXXXXXXX65504-1611283707738
Once done, you will have to remove the details between main site link and meeting ID and replace it with /record/. Then, add .mp4 after the meeting ID.

Sample Original Link: https://virtualclass.eskilled.com.au/playback/presentation/2.3/319ed5a1815d247acf7e4fc981c9f801ebc65504-1611283707738?meetingId=319ed5a1815d247acf7e4fc98XXXXXXXXXX65504-1611283707738
Sample Downloadable link: https://virtualclass.eskilled.com.au/record/319ed5a1815d247acf7e4fc98XXXXXXXXXX65504-1611283707738.mp4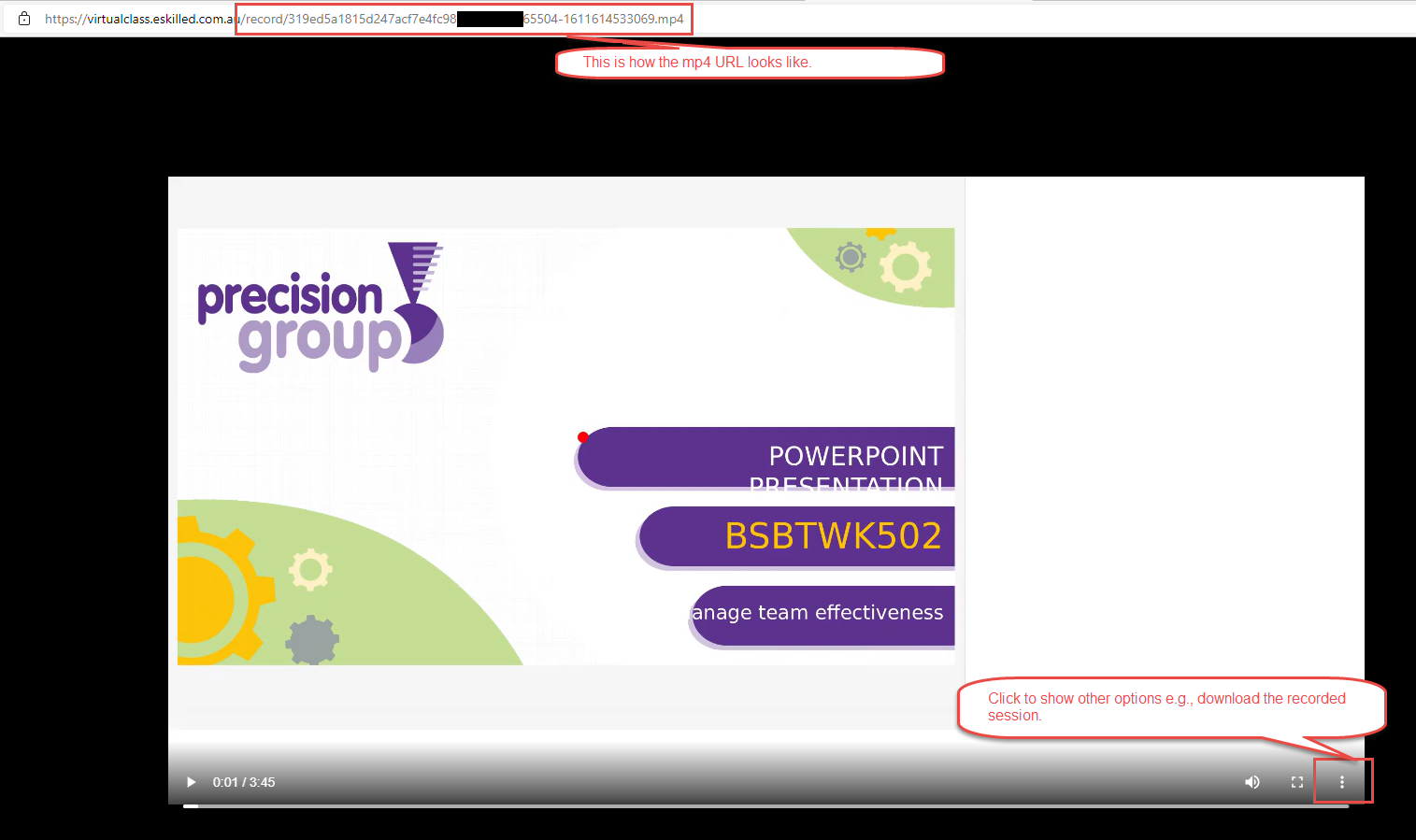 Step 3: Click the triple dots located on the bottom left hand corner and click download.