Step 1: On your site, go to the quiz where you want to extract the learner answers to.


Step 2: On the quiz page, click on the gear icon on the right side of the screen then choose Responses from the drop down menu.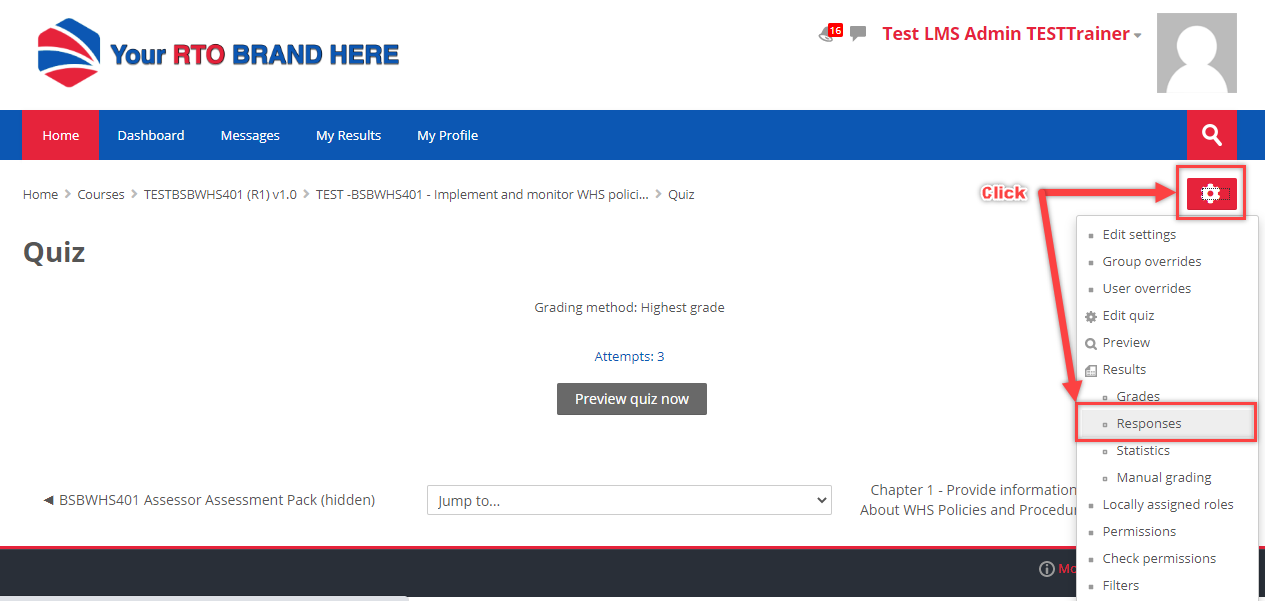 Step 3: Adjust the settings on what you want to include in the report tab then click Show report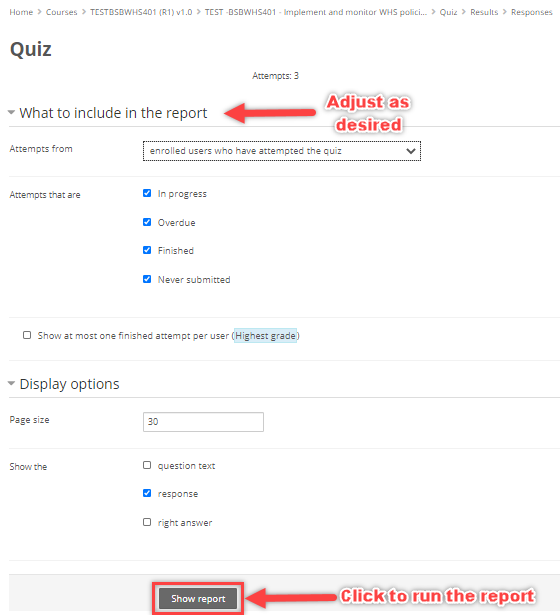 Step 4: The system will now generate the report based on the settings you've provided, to export the information into a downloadable file, you can download the table data as a .csv file then click on Download, you can choose to open the file right away or you can show it in the folder to know it's location on your local PC. Default file location would be on the Downloads folder.


The report will now open on your default spreadsheet application (i.e MS Excel, Google spreadsheet) and you can now print it to get a hard copy of the learner's responses to the quiz questions.