You need Admin access to be able to perform this action.

This guide will help you understand how you can send e-mail notification to the participants of your BigBlueButton Virtual Classroom, if you happen to have updates and/or changes on the virtual classroom schedule.

Step 1: Log in to your e-Skilled site and go to the course page where the BigBlueButton Virtual Classroom Activity is located:

Step 2: From the course page Turn editing on then go to the BigBlueButton Activity and click on Edit Settings.

Step 3: Edit the Description based on the changes on the Virtual Classroom schedule or information, once done, don't forget to click the Send notification checkbox (this option will send the e-mail notification to participants when enabled).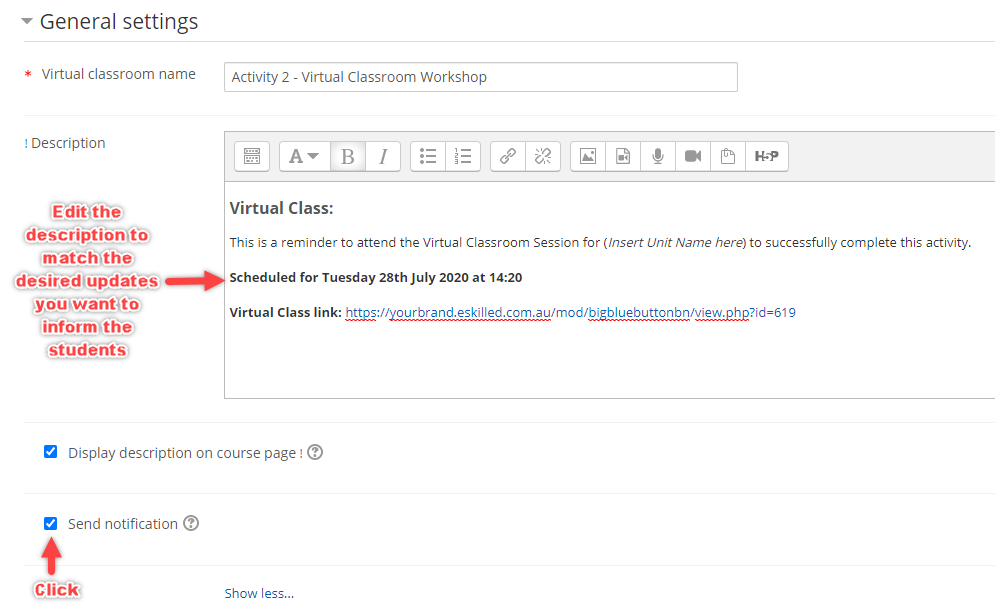 Step 4: Make sure the date and time on the Description matches the Schedule for session tab.


Step 5: Once all set, hit Save and return to course or Save and display.


System will now send notification update to all participants of the virtual classroom based on the content of the Description and Schedule for Session tab.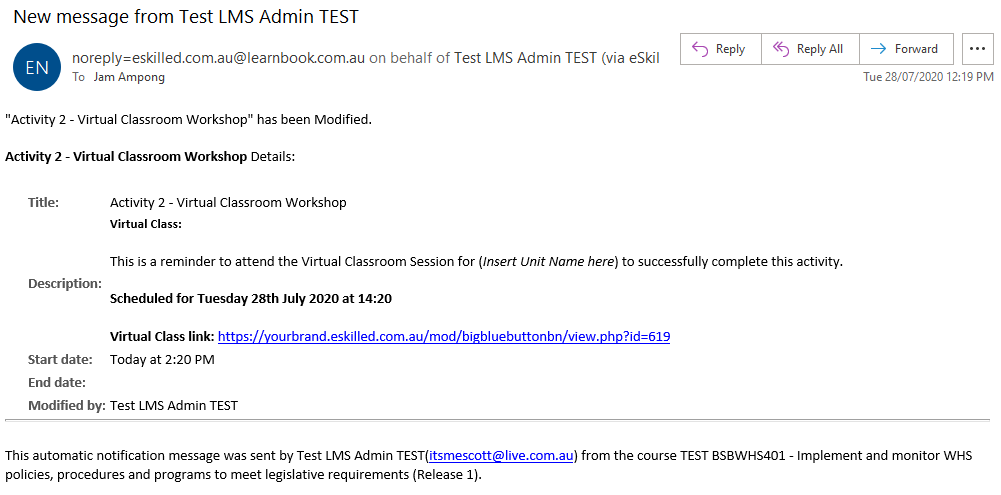 Tips:
•
Make sure that the users (students) registered their active valid e-mail address on your site, otherwise they will not be able to receive the e-mail updates.
•
Make sure that the participant list of the virtual classroom is updated and accurate, the system will automatically send the notification to every participant of the Virtual Classroom.
•
You can add the Virtual classroom link on the description for it to be included on the e-mail update.
•
The Schedule for session tab follows the time zone of your site.