The assignment activity module enables a teacher to communicate tasks, collect work and provide grades and feedback.

Students can submit any digital content (files), such as word-processed documents, spreadsheets, images, or audio and video clips. Alternatively, or in addition, the assignment may require students to type text directly into the text editor. An assignment can also be used to remind students of 'real-world' assignments they need to complete offline, such as artwork, and thus not require any digital content. Students can submit work individually or as a member of a group.

When reviewing assignments, teachers can leave feedback comments and upload files, such as marked-up student submissions, documents with comments or spoken audio feedback. Assignments can be graded using a numerical or custom scale or an advanced grading method such as a rubric. Final grades are recorded in the grade book.

Step 1: Login and go to the course page where you want to add the assignment to:


Step 2:
To start making changes on your course page,
click on the

button then choose
Turn editing on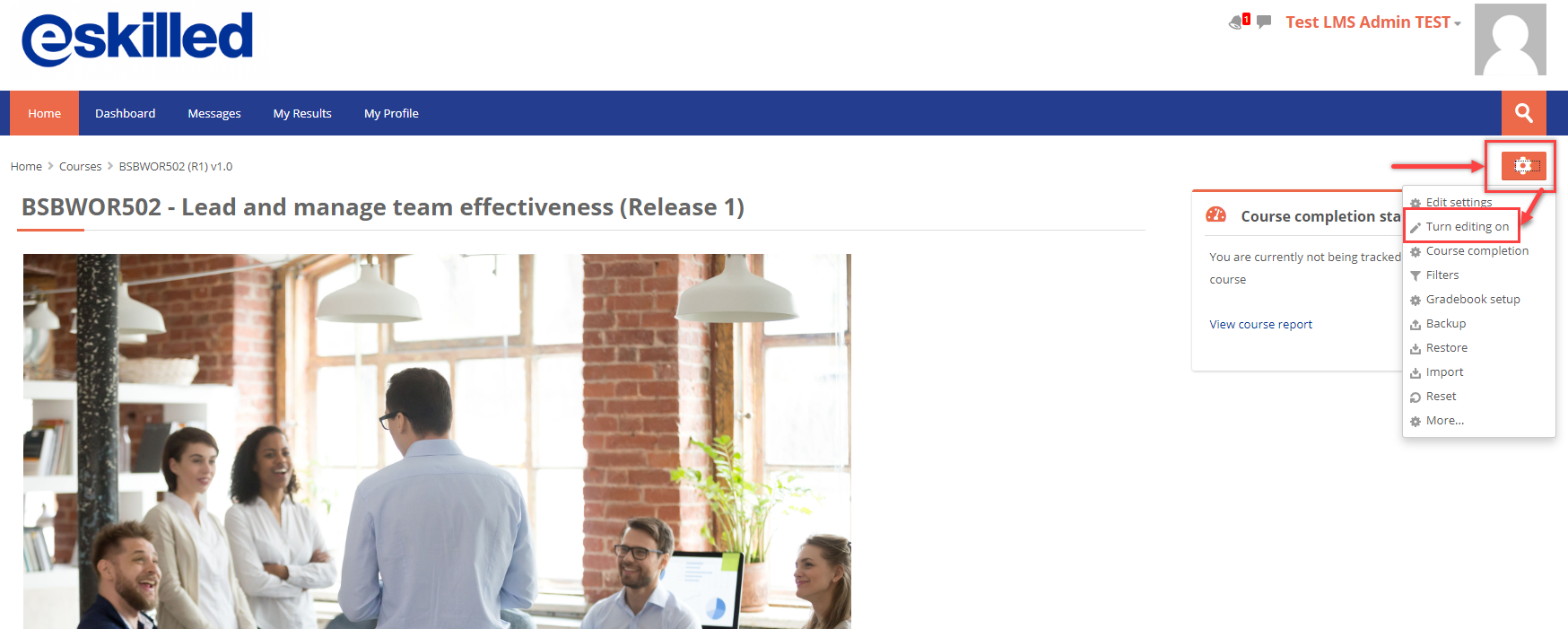 Step 3: Once the edit mode is activated, you can either choose to edit an existing topic or add a new one.

Adding a topic:

Step 4: Select " Add an activity or resource" from the relevant section you want to create the assignment activity:


Step 5:
Select
from the activities
list then click the

button.
Step 6: Fill out the relevant information needed, below is the in-depth guide/ information for each setting on your Assignment activity settings page: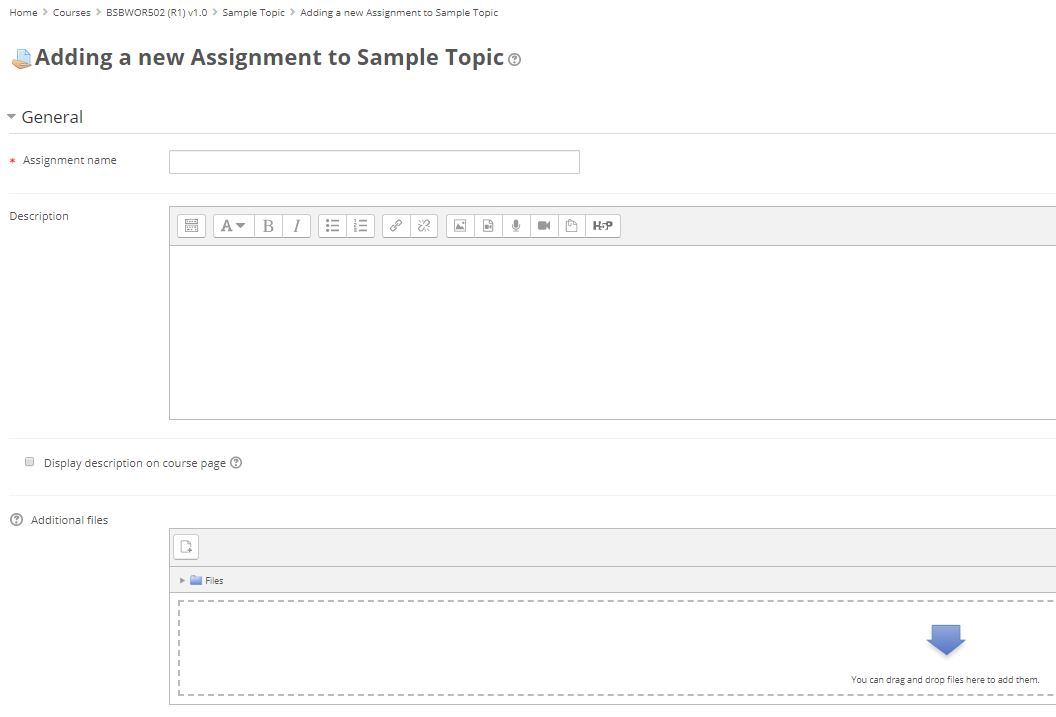 Assignment Name

*




(Mandatory field) enter the name of the assignment activity in the Assignment name text box.




Enter a relevant description in the "Description" text area that describes the assignment.


Display description on course page




(checkbox) If enabled, the description of this activity will be shown to the course page.

Add files that may help students do their assignments. These files may be designed to either instruct students or be data templates zipped. Download links for the files will then be displayed on the assignment page under the description.