How to View a Users Courses
Guide on viewing a User Courses and list of user enrolled in specific courses.

Step 1
. Select
Users
under
Site Administration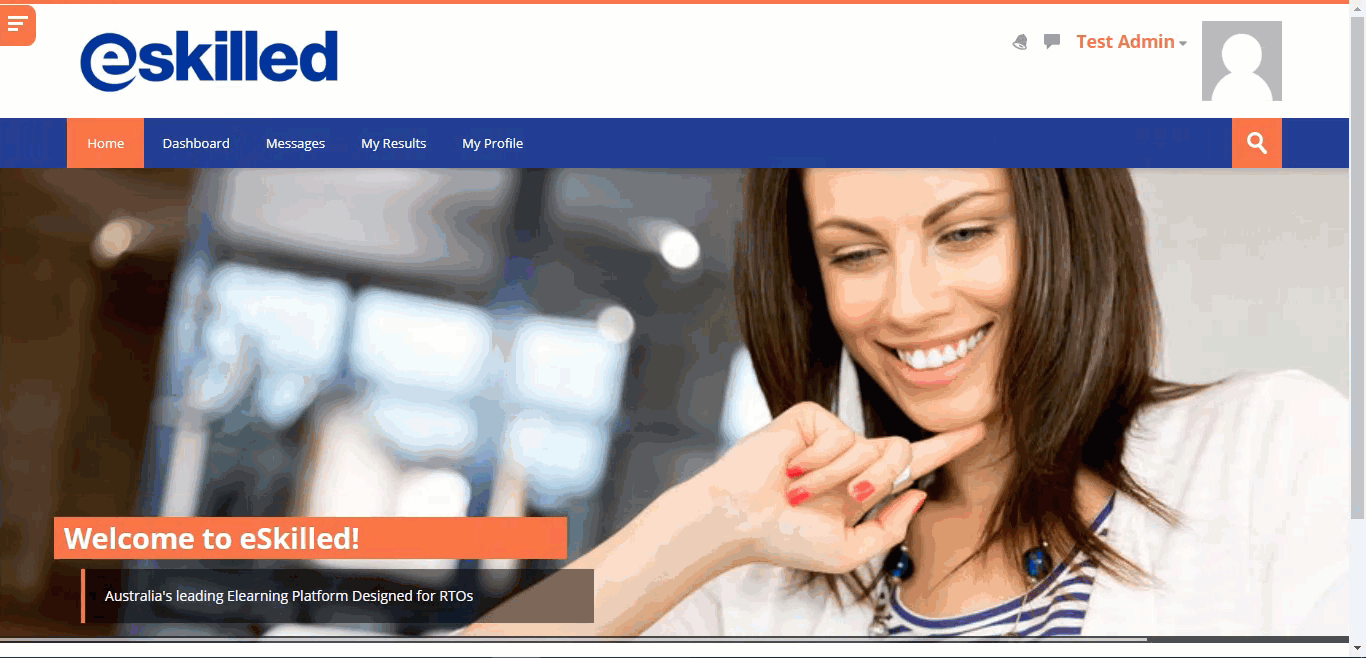 Step 2. Select
Accounts
under
Users
to access
Users List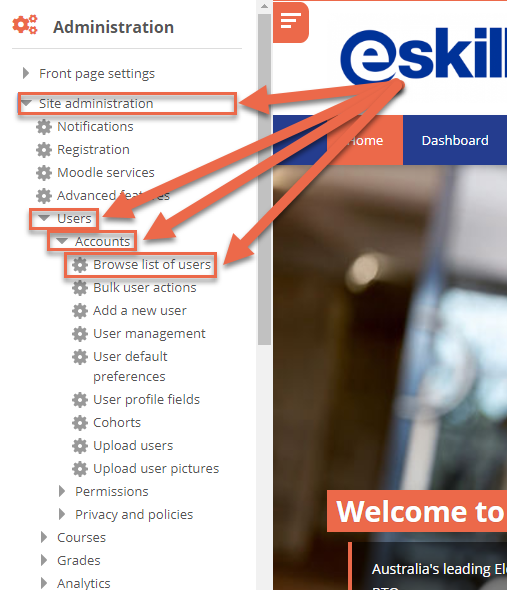 Step 3. From the list or search bar, locate for the user that you'd like.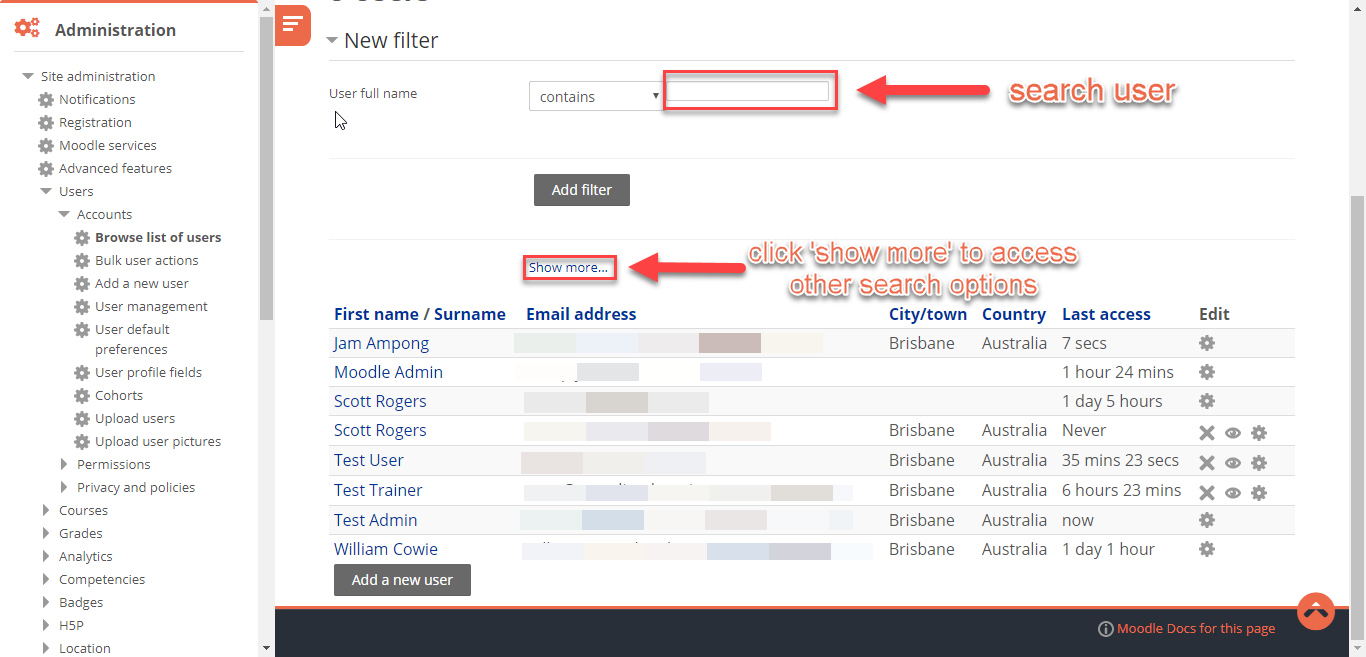 Step 4. Go to User Profile by clicking the name.

The user's course will be available on the Course details section.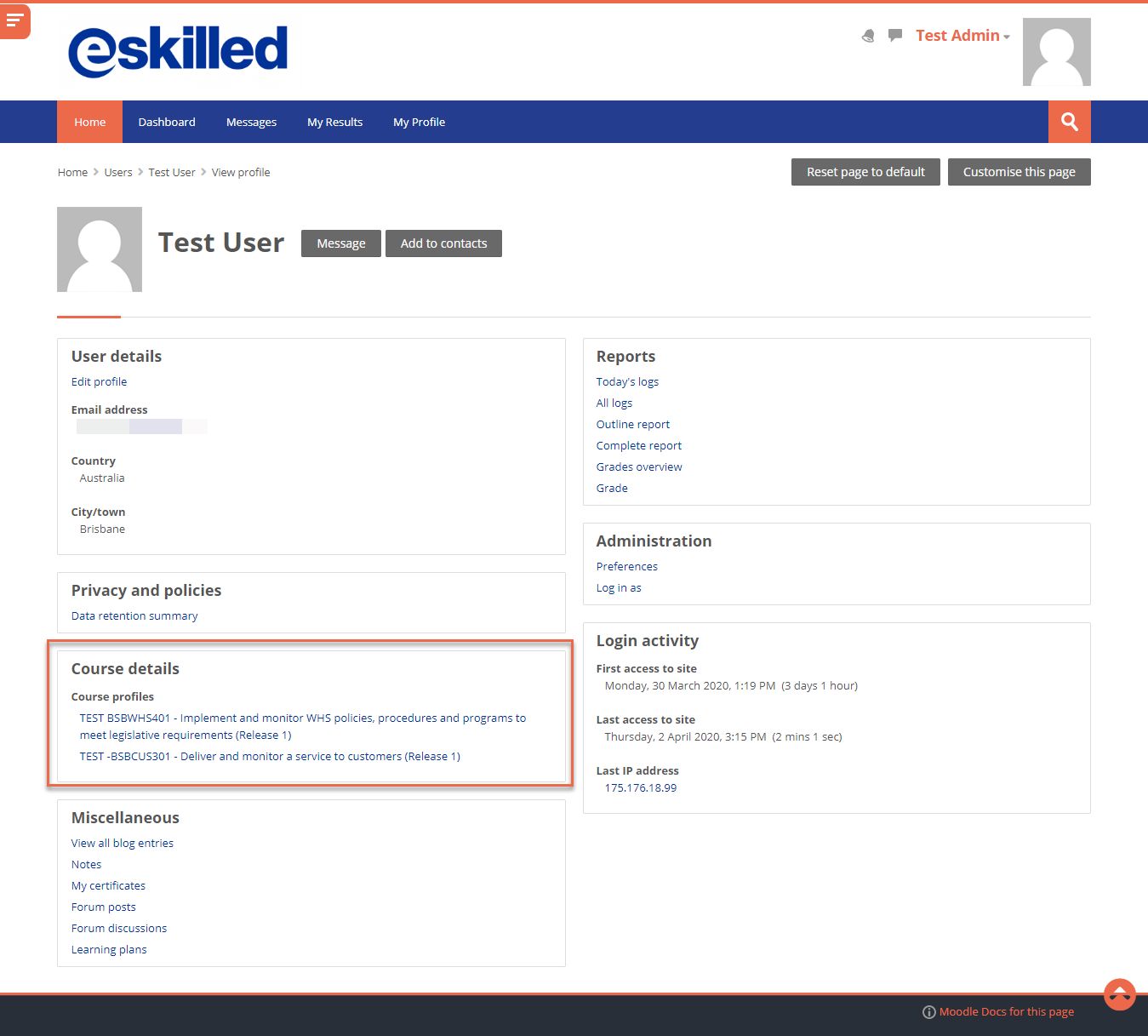 A shorter version of users' profiles is available in the course and includes their role(s) and group in the course.
Step 1. Select the course from the Navigation or search Course in the search bar.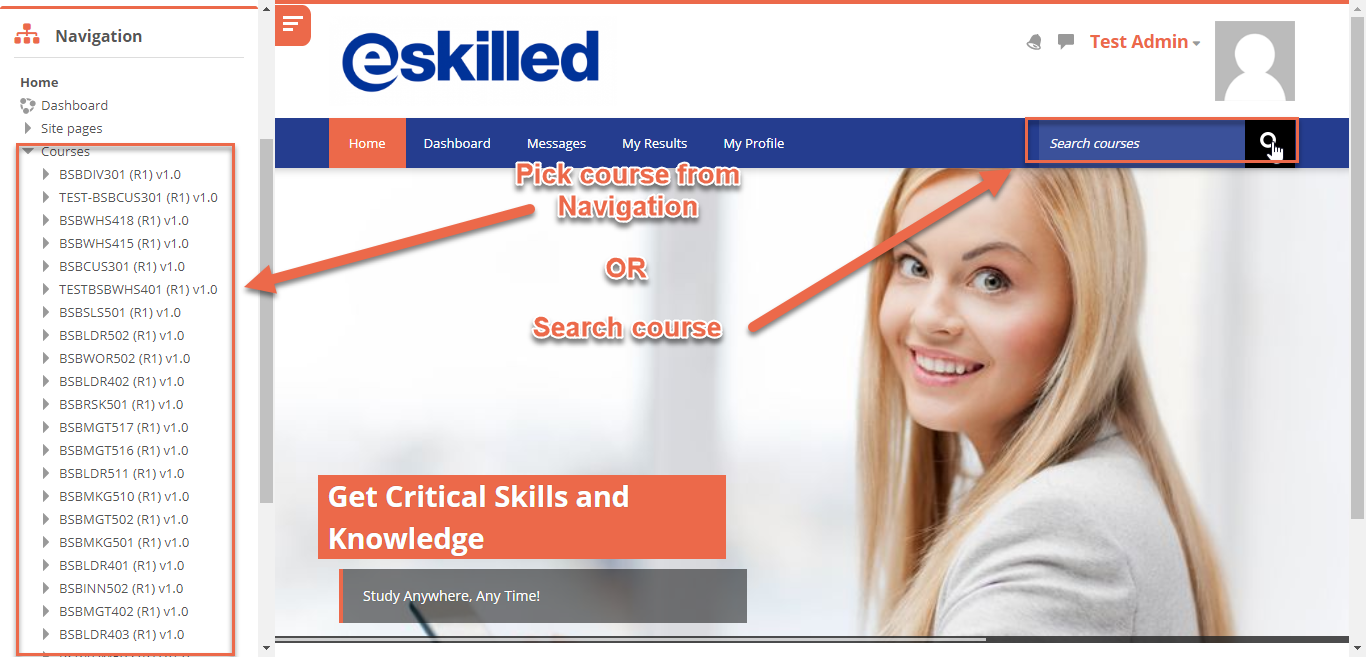 Step 2. Select Participants under the desired course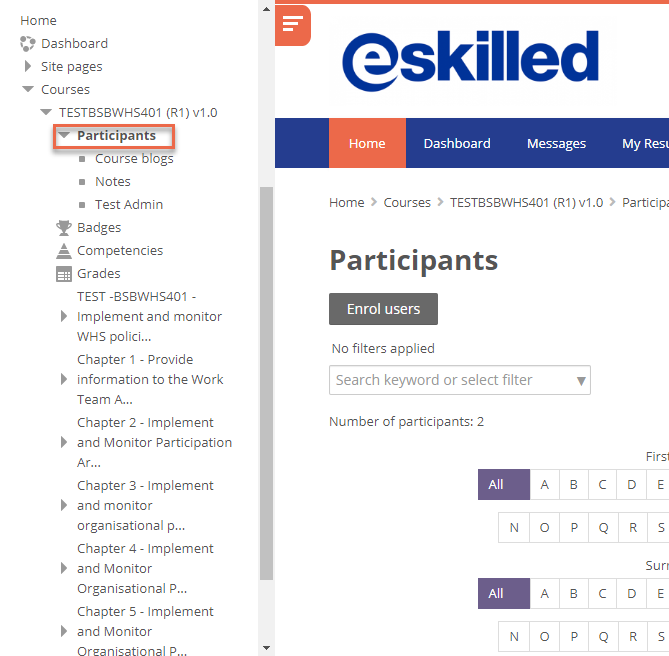 Users enrolled in the course will appear including their roles and group in the course.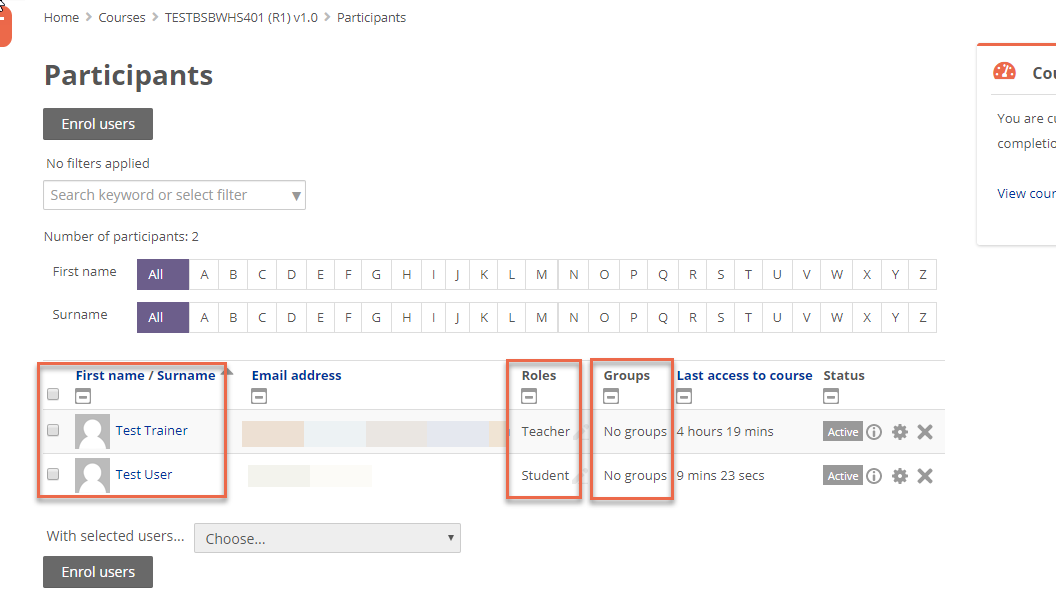 TIPS

A user may see the user profile by simply clicking their names or user picture, anywhere in the site.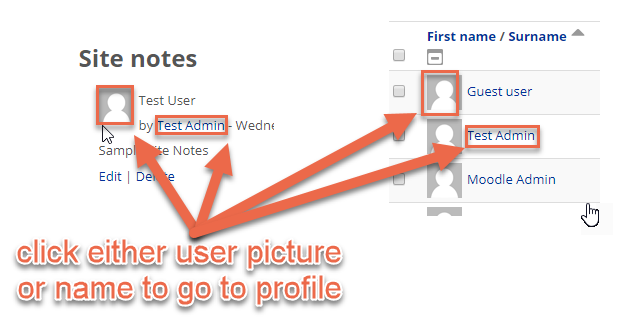 Related Articles

How to View a Users Grades

All the grades for each student in a course can be found in the course gradebook, or 'Grades Overview' accessed from the Grades link either in the Navigation or User Profile. Below are the different steps to view a course: USER PROFILE Step 1. ...

Bulk Upload Users to Courses and Groups via .CSV file

You need Admin access to be able to perform this action, Bulk updating users information via .CSV file will allow you to update and enrol user/s to course/s and add them to group/s within a course. This tutorial will help you do this step by step: ...

How to View Course Participation Report

You need Admin or Trainer access to be able to view this report. A participation report for a particular activity can be generated by a manager, teacher or non-editing teacher Participation reports: Generate a list of who has participated in a given ...

How to View/Add Notes to a User Profile

The Notes feature is a way to attach information about a user by another user. For example, a teacher might attach a note to a specific student about the hobbies and interests that seems to engage that student. NOTE Users must have the permissions ...

Create a New Cohort and Assign Users to a Cohort

You need Admin access to be able to perform this action. Cohorts are site-wide or course category-wide groups. The purpose of cohorts is to enable all members of the cohort to be easily enrolled in a course. This can be done using Cohort sync, which, ...